Corporate Governance
The Malaysian Code on Corporate Governance ("MCCG") is issued by the Securities Commission Malaysia on 26 April 2017 with immediate effect and listed issuers are required to report their application of their corporate governance ("CG") practices in their annual reports.
Consequent to the issuance of the MCCG, Bursa Malaysia reviewed its Listing Requirements to reflect the new CG disclosure and reporting requirements under the Comprehend, Apply and Report ("CARE") approach as well as the enhancement to the oversight role of audit committee in respect of their internal audit functions.

It can be seen that in the recent years, authorities and regulators are  emphasising on the importance of a sound CG structure in order to mitigate major financial scandals and move forward for the economics of Malaysia. We at IBDC, offers various services revolving around CG to assist your business as follow:
Internal Audit
IBDC's core competence in corporate governance has enabled us to go straight to the root of the issues affecting your organisation. Our risk-based approach will focus on identifying the inherent risks within the control environment, and assess the operating effectiveness of the client's internal controls in accordance with the relevant guidelines stated in International Professional Practices Framework 2017.
Our team members will work closely with you to provide sound improvement advises that are genuine value-added, and closely follow-up with you on the implementation to ensure you gain the competitive edge.
Enterprise Risk Management ("ERM")
Risk-taking is never a bad thing, but a good approach is you should always take calculated risks, and having a structured risk management framework is crucial to the improvement of your enterprise and shareholder's value.
Our ERM framework will assists you with risk identification, assessment, mitigation and monitoring measures that would assist you to reduce the risk down to an acceptable and reasonable level. In addition, we provide recommendations of improvement via fostering risk awareness and its consequences among your team members in order to enhance your business performance and efficiency.
Corporate Governance Reporting
In conjunction to the introduction of MCCG by the Securities Commission Malaysia, Bursa Malaysia has also introduced the CARE approach of CG reporting requirement under their Listing Requirements.
Our team of professional consultants are able to assist you in appraising your company's CG framework in accordance to the prescribed format as set out by the Bursa Malaysia, based on the MCCG's 3 principles, 12  intended outcome and 36 practices.
Our approach are guided by the Corporate Governance Guide issued by the Bursa Malaysia, and ensuring your CG reporting complies to the Bursa Malaysia's Listing Requirements.
Corporate Governance Review
Our corporate governance review will be unique and customised to each and every client's needs depending on factors such as the organisation's ownership, legal structure, regulatory environment, culture and the outcomes sought in undertaking a review.
Areas of focus in a corporate governance review may include but not limited to:
Determining if the current corporate governance system adds value or burdens the organisation;
Addressing specific issues of concern with the current corporate governance structure such as number or type of board committees;
Alignment of the corporate governance system with an existing or new strategic direction;
Adoption of leading practice governance in terms of policies and procedures (documentation review);
Compliance with national and international codes and standards.
Our review will also provide recommended measures to ensure that a sound corporate structure and practices are in place.
Internal Control Review ("ICR")
Often confused with Internal Audit, ICR is an overall assessment of the internal control system and its adequacy of each business area in an organisation to address the relevant risks. Through control review, an organisation's resources are directed, monitored, and measured in an effective manner.
The Committee of Sponsoring Organisations of the Treadway Commission ("COSO") framework defines internal control as "a process effected by an entity's Board of Directors ("Board"), management and other personnel, designed to provide reasonable assurance of achieving effectiveness and efficiency of operations, reliability of financial reporting, and compliance with applicable laws and regulations.
ICR assumes greater importance in the light of current economic downturn. Monitoring and assessment of internal controls across various functions is performed through continuous evaluations to ensure the implemented internal control system is effective as intended by the Board. The assessment facilitates identification of internal control deficiencies for further corrective actions.
Consultancy
In this everchanging and highly-competitive business environment, understanding the dynamics of your business can unleash its true and unrealised potential. To achieve your objectives and gain advantage requires experience and foresight
We can work with your team to rectify your complex industry issues and business processes, and provide professional advice to optimise your business efficiency and effectiveness, or engaged in corporate exercise. We develop plans not just to address your business needs today, but also where you want to be in the future.

Standard Operating Policy and Procedures ("SOPP")
SOPP is a set of step-by-step instructions compiled by an organisation and implemented on employees to provide guidance in carrying out complex routine operations in a structured and orderly manner.
Whether you are a new start-up company or an established corporation, SOPP is crucial for running the operation systematically to achieve efficiency, quality output and uniformity of performance, while reducing miscommunication and failure to comply with industry regulations.
We can help to customise a set of SOPP that is unique to your business in order to meet you business needs and regulation compliance, while ensuring that it will assist your business to function smoothly in the future.
Special Audit
In IBDC, we can carry out tightly-defined audit looking at specific areas tailored to your specific requirements and objective. Through our special audit service, we will take the extra miles to perform an in-depth investigation to address your concerns and report our factual findings to you.
We combine our broad perspective and wide sector knowledge with extensive expertise to assist you in investigating and evaluating financial discrepancies, financial technicality matters, improper business conducts or disputes, and providing independent report and professional advice on handling these sensitive matters confidentially.
Outsourced Financial Statements and Annual Report Preparation
Financial statements preparation and annual report, especially for funds and investment entities, are specialised domains requiring in-depth knowledge of Invesment Accounting and the relevant Financial Reporting standards.
Our team of accounting expertise has prepared over 1,000 financial statements for our clients, especially in fund reporting. We commit to deliver your financial statements on a timely and accurate manner based on your information provided. In addition, we may also assist in preparing your annual report by partially or completely, in compliance to Bursa Malaysia's Listing Requirements.
Independent Scrutineer Services
IBDC provides independent scrutineer services to lend credibility to the poll voting processes and outcomes at the general meetings of companies, clubs and associations, contests and competitions.
Our services shall be in compliance to the necessary requirements observable by the clients such as Bursa Malaysia's Listing Requirements, and we ensure the polling process is duly conducted in an efficient and accurate manner.
Business Management Consultancy
Do you experience upheavals in your business operation, and wonders how some of the greatest corporations went from a small player to becoming the largest fish in the sea and everything is still very well-managed? Or are you currently facing stiff competition in the market and wishes to have a competitive edge over your rivals, or lack of industry knowledge and experience in your current business?
We can work with you on your business strategy, planning and problem solving, and helps you to develop the required business skills and knowledge to effectively run your operation. These topics range from designing a business model or marketing plan, implementing projects to determining how to market your products and services. In addition, we may also brainstorms with you over time to produce practical results and enhance your strategic thinking to give you independency and total control of your business.
Other Consultancy
Should you require any other form of consultancy services that are not listed, feel free to submit your enquiries here. We are glad to help if we can be of your service!
Advisory
Along with every risk, lies an opportunity within. However, you would not want to take on your biggest project and business development without the appropriate experience and technical know-how. Whether it is an IPO, business restructuring, or buy-out plan, you might find yourself facing the exact situation. Major deals are stressful and time-consuming, meanwhile you still have a business to run.
As such, you will need advisers not only to provide you with the right direction, but also to go through the rocky road with you. IBDC can advise and support you through every phase, from planning your corporate structure to seizing the deal. We ensure that you stay ahead of the game via prompt communication to our advisers while we help you to drive the progress forward.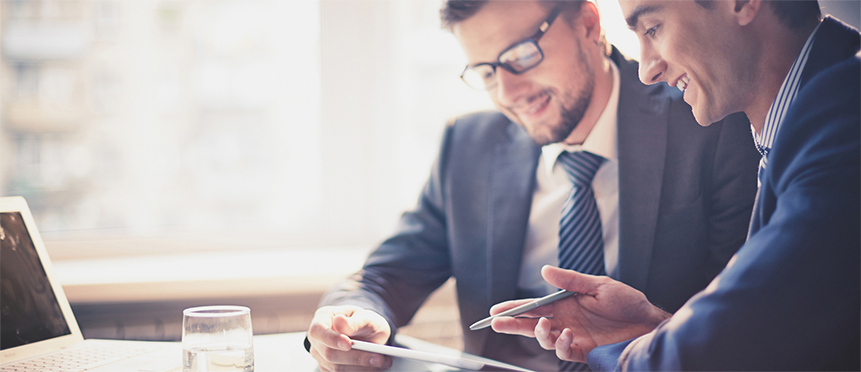 Business Process Improvement ("BPI")
BPI is a management exercise to analyse their existing operating procedures to identify areas for area of improvement. This process can also be referred to as functional process improvement.
IBDC can take a study at your organisation structure and business operation to identify each and every room for potential BPI and redesign those processes tailored to your objectives. We will also advise through the restructuring process to assist in realising the improvements to ensure you a smoother operating procedures, more efficient workflow and overall business growth.
Financial Due Diligence
Financial due diligence is an investigation of a potential investment, contract, product or service to confirm all its fact. It is a critical aspect of transaction planning as it can affect the purchase price for a business or even the decision whether to proceed.
Our experienced team undertake a tailored approach based on the key risk areas to provide realistic and enterprise insights to ensure that the investment decision is sturdily supported, and there is an answer to every query, in order to provide the investors with a peace of mind.
IPO Advisory
Taking your company public and having a listed status is a thrilling milestone for every successful corporation. It is a crucial stepping stone for a growing, privately held company to further expand its horizon. Whether you intend to get listed on Bursa Malaysia or Hong Kong Stock Exchange, or any other exchange, it is truly a tedious process to go through from pre-IPO planning phase to prospectus drafting, but the result is definitely rewarding. The IPO prospectus is subject to numerous regulatory bodies' guideline, review and approval. In addition to the prospectus, there are also a number of strict qualitative and financial criteria that the company has to adhere.
IBDC has the required knowledge and experience for listing on Bursa Malaysia and Hong Kong Stock Exchange. To assist you with a successful listing, we can act as your advisors and work hand-in-hand with your management to:
evaluate and advise on the suitability of your corporate structure, financial performance and business strategy;
provide you with careful planning and management with professional parties;
review the listing requirements and assist in the restructuring of your company's financial and operational activities;
address problems and resolve issues that may adversely affect the listing;
recommend and introduce strategic investors, sponsors, lawyers, underwriters, valuers and any other professional parties as necessary;
advise on regulatory issues, including corporate governance;
coordinate the work of accountants, lawyers, public relations and media;
address queries from the SC on the prospectus, and many others more.
We will smooth out any turmoil that may arise and go through the whole process with you up to your successful listing, because we feel happy on behalf when our client is happy, and such an event is definitely worth the celebration!
Other Advisory Services
Should you require any other form of advisory services that are not listed, feel free to submit your enquiries here. We are glad to help if we can be of your service!
企业治理
马来西亚企业治理准则("Malaysian Code on Corporate Governance"或"MCCG")是由马来西亚证券委员会("Securities Commission Malaysia")于2017年4月26日发布且即日生效,上市集团须在其年度报告中公布它们所采纳的企业治理方案。
其次,马来西亚证券交易所("Bursa Malaysia")也修改了其上市需求条文,以响应新的马来西亚企业治理准则,按照"理解、践行、公布"("Comprehend, Apply and Report"或"CARE")方式而成立了一个新的公布需求,以及提升了审计委员会在内部审计职能方面所执行的监督任务。

近年来,我们可看得出有关当局和监管机构都正在强调健全企业治理结构的重要性,以降低重大财务丑闻的风险,并推动马来西亚的经济发展。IBDC可以协助您的业务并提供以下与企业治理相关的服务:
内部审计
内部审计是IBDC在企业治理方面的核心竞争领域之一。因此,我们能够快速并准确地对症下药。我们采用基于风险的方式,侧重于识别内部控制环境中的固有风险,并根据2017年国际专业实践框架("International Professional Practices Framework 2017")中所述的相关指南为客户评估他们的内部控制系统的运营有效性。
我们的团队成员将与您密切合作,提供健全并有效的改善建议,并密切跟进您的实施情况,以确保您获得竞争优势。
企业风险管理
承担风险并不是件坏事,但在您作出决定前应该先进行有效风险评估,并设立结构化的风险管理框架以提高您企业和股东的利益。
我们的企业风险管理框架将帮助您进行风险识别、评估、缓解和监测,帮助您将风险降低到一个可接受的合理水平。此外,我们建议在您组织的管理层和运作团队培养风险意识及强调其后果,以提高您企业的绩效和效率。
企业治理报告
在马来西亚证券委员会引入MCCG的同时,马来西亚证券交易所也修改了其上市需求条文,落实了以CARE方式而成立的企业治理报告的公布需求。
我们的专业咨询团队将根据马来西亚证券交易所所规定的格式,以及MCCG所提到的3项原则,12项预期成果和36项实践要求,协助您评估当前的企业治理框架并准备所需的报告。
我们的评估方式将根据马来西亚证券交易所发布的"公司治理指南"("Corporate Governance Guide")为指导,以确保您的企业治理报告将会符合马来西亚证券交易所的上市需求。
企业治理审阅
取决于不同组织的所有权结构、法律结构、监管环境、企业文化、预期成果等因素,我们将会依据每个客户独特的需求而进行量身定制的审阅。
企业治理审阅包括但不限于以下的领域:
评估当前的企业治理制度对组织的影响是利与弊;
解决当前企业治理结构有关的具体问题,例如董事会委员会的数量或类型;
使当前的企业治理制度与目前或新的企业策略方向达到一致;
针对于业务管理政策和程序的方面采纳最佳的企业治理方案与实践(文件审查);
遵守国内与国际的守则和标准。
我们的审阅也会为您建议相关的措施,以确保您能够建立一个健全的企业结构和实施方案。
内部控制评估
经常会与内部审计混淆,其实内部控制评估是针对内部控制系统以及其与组织里各个业务范围的适当度而进行一个综合评估,以处理相关风险。通过内部控制评估,一个组织的资源可以有效率地被应用,监控和衡量。
特雷德韦委托赞助组织委员会("Committee of Sponsoring Organisations of the Treadway Commission"或"COSO")框架将内部控制定义为 "由一个组织的董事会,管理层以及其他相关人员所影响的一个流程,旨在为运作的有效性和效率,财务报告的可靠性,以及为适用法律法规的遵守情况提供合理的保障。"
鉴于经济衰退形势,内部控制评估变得更为重要。通过持续的评估来监控和审查各项职能的内部控制过程,以确保整体内部控制系统的有效性符合董事会的预期结果。内部控制评估有助于识别内部控制的缺陷,以便采取进一步的纠正措施。
咨询
在这个不断变化和竞争激烈的商业环境中,全面掌握您的业务动态有助于释放无限的潜力。 想要实现目标以及获得更多益处,首先需要拥有充足的经验和对未来发展形势的准确判断。
我们可以与您的团队合作,帮助您分担相关的行业、业务流程以及企业规模问题,并提供专业意见,以优化您的业务效益和效率。我们制定的计划不仅为您解决当务之急,也能为您未来业务发展奠定基础。

标准操作方针和程序
标准操作方针和程序("Standard Operating Policy and Procedures"或"SOPP")是由一个组织所编制并实践于员工的日常业务运作活动的一系列逐步说明,以便结构化复杂的日常操作,并有序执行。
无论是新成立的公司还是已成熟的企业,标准操作方针和程序对于提高运作系统效率,保证产品的质量和性能一致性都是至关重要的。同时,这也能帮助企业减少沟通不畅的事件和降低违规操作率。
我们会根据您的业务和法规要求以及当前的运作程序,为您定制一套独特的标准操作方针和程序,以确保它能够为您的企业带来顺畅的运作。
专项审计
在IBDC,我们可以根据您的特定需求和目的,针对特定领域进行严格的审核。我们执行专项审计的过程中,将会花费额外的精力来进行深入调查,以确保解决您的疑虑并向您报告调查结果。
我们将广阔的视角和广泛的行业知识与充足的专业知识相结合,帮助您进行财务调查和评估,财技问题审计,以及任何不正当或有争议性的业务行为,并针对敏感事项以保密的处理方式为您提供独立报告和专业建议。
外包编制财务报表和年度报告
在财务报表和年度报告编制方面,尤其是基金及金融集团,极其需要深入地了解投资会计和相关财务报告标准方面的专业知识。
至今为止,我们的专业会计团队拥有超过1,000份财务报表编制的经验,尤其是在编制基金报表方面。我们将根据您提供的资料,并承诺准时和准确的为您编制财务报表。此外,我们也能根据马来西亚证券交易所的上市需求,协助您编制部分或完整的年度报告。
独立监票服务
IBDC提供独立监票服务,以便在公司、俱乐部或协会的各类型大会,以及在比赛或竞技活动上,为投票表决流程和结果提供更高的可信度。
我们的服务将根据客户的必要需求,如:马来西亚证券交易所的上市需求,并确保投票过程以高效准确的方式进行。
业务管理咨询
您是否正在面对一些业务运作的起伏,并想了解当年的一些新创业务是如何发迹成今时今日的成功企业?您是否正在面对激烈的竞争并想从中保持优势,或者对您目前的业务缺乏行业知识和经验?
我们可以与您齐心合力打造您的业务策略和发展计划以及为您提供必要的解决方案,帮助您掌握业务技能和知识,从而把您的业务带上有效地运营轨道。其中可咨询的范围包括设计业务模型以及市场营销策略,工程的实施方案以及产品或服务的销售方针。此外,在洽谈和商议的过程中,我们会逐渐的引导并拓展您的战略思维和方向,从而逐步让您的业务管理掌控在您手中。
其他咨询
如果您对任何其他形式或特定并未列出的咨询服务有兴趣与疑问,欢迎随时联系我们。我们很乐意为您服务!
专业顾问
俗语说,有危必有机。然而,您也不想在没有充足和适当的经验与知识的情况下,而冒险地进行最大型的工程或业务发展计划。无论是首次公开募股("Initial Public Offering"或"IPO"),业务重组还是收购计划,您可能正面临以上的情况。类似这种大型的项目都是充满了压力和挑战的,并需要大量的时间和精力,更何况与此同时您还需要管理当前的业务。
因此,您需要一个专业顾问为您分忧,并给予正确的指导与实行方向,与您携手开辟成功之路。IBDC可以从计划到交易完成之间的每个阶段为您提供建议和支援。我们会确保在此过程中,我们将时刻为您更新最新状态来帮助您保持领先地位,以求进展顺畅。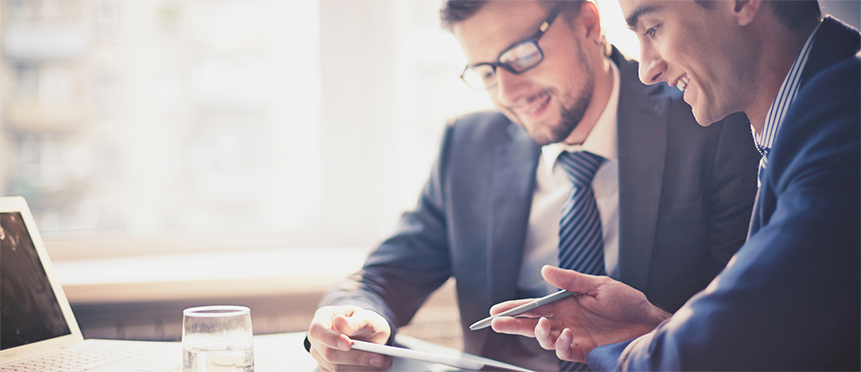 业务流程改进
业务流程改进("Business Process Improvement"),也被称为功能流程改进,是一项管理实践项目,主要是以分析当前操作程序的方式,然后鉴定可被改进的范围。
IBDC会对您的组织结构和业务运营模式进行研究,以确定业务流程改进的潜在空间,并根据您的目的重新设计您的业务流程。我们也会提供专业建议,帮助您实现业务流程的改进,以确保您获得更顺畅的运营系统,更高效的工作程序,使整体业务更发达。
财务尽职调查
财务尽职调查是一项针对潜在投资,合同,产品或服务所进行的调查,以确认其所有事实。 这是交易计划的一个关键因素,因为它可能会影响收购价格,甚至决定是否继续交易。
我们的团队根据关键风险所在的领域以采取量身定制的方式,为您提供切合实际和从商业及财务角度的相关建议,以确保您的投资决策更加被认可。当你每个疑问都可得到解答时,身为投资者的你便可得到保障并无后顾之忧。
首次公开募股顾问
把公司上市可称得上是每家成功企业的里程碑。对于一家正在不停发展的私营企业而言,这也是拓展业务的基石。无论您是打算在马来西亚证券交易所或是香港证券交易所("Hong Kong Stock Exchange"),还是在任何其他的交易所上市,从首次公开募股的前期规划到招股书的起草,再获得上市准证,这是一个十分繁琐的过程。但可以被认可的是,一切的努力都会得到应有的回报。招股书将会受到众多监管机构的审查和监督。除此之外,一家上市公司还必须遵守一系列严格的定性标准和财务准则。
IBDC拥有在马来西亚证券交易所和香港证券交易所的上市知识和经验。如果您在公司上市方面需要协助,我们可以作为您的专业顾问并与您的管理层携手合作全力协助您。我们可包办的范围包括但不限于:
为首次公开募股的前期规划评估您的企业结构,财务业绩和业务策略的可行性,并为下一步的进展提供相关的专业建议;
协助您与其他专业团队的沟通及管理策划;
评审相关的上市需求并根据实际状况以协助您推行公司的财务结构和业务活动重组;
协助解决会对公司上市产生负面影响的潜在问题;
根据您的策略与需求,推荐及介绍适当的投资者,赞助商,律师,承销商,申报会计师,估价师和其他相关的专业团队。
提供相关的法规及监管问题咨询,包括企业治理;
协调您与会计师,律师,公关部门和媒体的工作;
解决证卷委员会对招股书中的疑问;其他更多的问题。
我们将全力以赴地为您消除任何可能出现的不定性因素,并陪伴您度过整个上市的过程直到成功,因为您的成功就是我们的成就!
其他专业顾问服务
如果您对任何其他形式或特定并未列出的专业顾问服务有兴趣与疑问,欢迎随时联系我们。 我们很乐意为您服务!