We are honoured to receive the awards from the Association of Chartered Certified Accountants ("ACCA") as an Approved Employer on 15 March 2020.
In recognition of our support provided to ACCA trainees working towards the ACCA qualification or CAT holders, and also our continuing professional development opportunities provided to ACCA members, we have received two ACCA Approved Employer awards:
Professional Development
Trainee Development, Platinum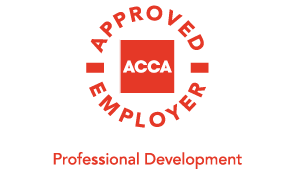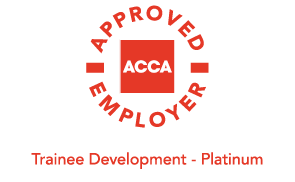 The awards were certified by Director of ACCA, Judith Bennett.
This marks a significant milestone for IBDC (Malaysia) Sdn. Bhd. on achieving a greater recognition in our contributions to the accountancy profession, as well as developing a more trustworthy brand in the competency of our professional team with properly planned and structured training, and our recognised standards of professional services to clients.
As a Platinum Approved Employer of ACCA, we are highly committed to our continual contribution and support the accountancy profession in developing more young and new talents, as well as raising the standards of professionalism the upcoming future.
Click here to learn more about ACCA Approved Employer status and benefits of working for an approved employer.
Due to recent COVID-19 outbreak and Movement Control Order issued by the Government of Malaysia, the certification inaugural process shall be postponed and will take place at a later date to be scheduled with ACCA Malaysia.
We also wish to take this opportunity to express our deepest gratitude to the employer relation team members of ACCA Malaysia whom have given us their unconditional support and assistance, as well as other business support opportunities offered. We truly value and look forward to this partnership.
Thank you.