An unprecedented lockdown has been imposed on Malaysia for a period of 14 days, from 18 March 2020 to 31 March 2020. Such announcement is a first-of-its-kind's state of emergency in Malaysia's history, if not, then it is a first-of-its kind's in global crisis history.
The Coronavirus Disease 2019 (COVID-19) outbreak has started since late-December in Wuhan, China, and the Chinese government has taken a very stern stance by locking down a whole province in order to slow down the spreading of this disease and protect others, after it is discovered to be out of control.
Although criticised by many in terms of ethical and human rights, time has proven that such a method is effective. On top of that, movement control order was also issued across the whole country of China. However, not all countries view the COVID-19 breakout with the same severity and on the same level of preparedness as the country that went through the first-hand experience.
On 9 March 2020, the Prime Minister of Italy has imposed a national quarantine to contain the outbreak of COVID-19. This happened after the disease spread like a wildfire when the confirmed cases of COVID-19 in Italy has increased by close to 1,800 person a day on 8 March 2020.
Following the global outbreak, the World Health Organisation ("WHO") has declared that the COVID-19 is a pandemic on 11 March 2020.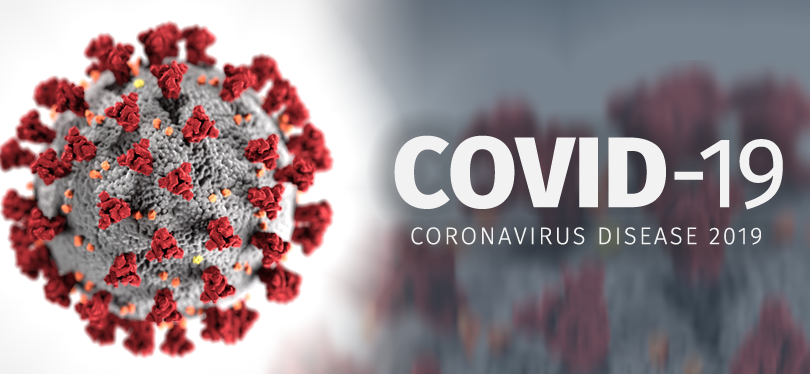 On 16 March 2020 10.00p.m., the Prime Minister of Malaysia, Tan Sri Muhyiddin Yassin has announced an emergency lockdown to help control and minimize the impact of COVID-19 outbreak in Malaysia by implementing the Movement Control Order from 18 March 2020 to 31 March 2020 countrywide, in accordance to the Prevention and Control of Infectious Diseases Act 1988 and Police Act 1967.
To date, there were more than 208,000 confirmed cases of COVID-19 and more than 8,200 cases of death, with approximately 83,000 cases recovered globally. The mortality rate is approximately 9%. And in Malaysia, there are 790 confirmed cases with its first 2 death cases recorded on today.
In view of the above, more and more countries are resorting into country or city lockdown, such as Spain, Iran, and Philippines that has sealed off its capital city Manila. Countries like United Kingdom, United States, and Taiwan has also declared travel restrictions and intend to control the situation without resorting to a lockdown, but are also making preparation for it.
10 Ways How Malaysia Businesses Can Deal with the COVID-19 Lockdown
This is truly a challenge to assess an organisation leadership in change management, and their people's adaptability in responding to the most unexpected scenario ever, especially for the small and medium enterprises in Malaysia. But looking at the bright side, it is only a partial lockdown and there are plenty of things that you can still do.
Since the inception of the Movement Control Order announcement, many employers and employees have been struck in a state of fear, confusion, uncertainty, and complexity. As a result, both employers and employees were left with unhappiness more than its counterpart. This is considered as adding salt to wound, as both Malaysia and Global market has entered into a state of recession.
To show how dire the current state of economy of Malaysia is, the KLCI index has plunged from 1,602 points at the beginning of 2020 to 1,239 points over a period of less than 3 months, a 23% drop. This is an 11-years low in the KLCI index. On top of global crisis of COVID-19 and oil war, Malaysia has an additional negative macroeconomic factor – political instability.

Many businesses have held emergency meetings to decide on how to handle the sudden declaration, neither we are an exception. To address the situation, our Company has resolved with a COVID-19 Business Disaster Management Plan and Remote Working Policy on 17 March 2020. Our Board of Directors have taken the stance to enable all of our employees to remotely work and continue our operation to deliver the highest commitment of services to our clients.
Today, we have successfully completed the necessary facilities set-up and implementation procedures to enable us to continue our business for the next 14 days with minimal disruption. Most organisations would have also done so by now. But if you are still in doubt, here are 10 ways that we would like to share on what we have done and how Malaysia businesses can deal with the COVID-19 Lockdown.
1. Disaster Management Plan
Most organisations with good corporate governance practice would already have an established Business Disaster Management Plan as a set of Standard Operating Policies and Procedures ("SOPP"). If you (or your organisation) already have one, then good for you. You immediately know what to do.
However, unlike certain countries like United States where everyone can legally own a gun, we have lesser shooting and terrorism activities. Due to the fact it is the least in use (or perhaps NEVER) set of SOPP, many organisations just have it for the sake of compliance, and decisions are only made upon conclusion of any high management meeting regardless.
An assessment should be performed for all possible disaster, with pre-intended objectives to be achieved under each circumstance and a clear organisational stance and direction should be established.
If you require any professional consultancy and advisory work on establishing SOPP such as a disaster management plan, please do not hesitate to contact us here.
2. Stakeholder Management
Communications are crucial at times like this, both towards external and internal parties. Your customers and suppliers are concerned about your operation, and your employees are confused, worried about forced unpaid leave, and in a state of uncertainty. The first thing to address is to make sure everyone is not panic, build the trust from people that you know what to do (even if you don't know!) and they can rely on you, then keep calm and move on.
Announcement on the clear stance of the organisation should be made to all stakeholders, and it should be made as frank as possible. If decisions are yet to be made, just say so. There is nothing to hide at this point, but most important is your team can see the direction of where it is heading, as to allow them to stop idling and panicking.
Once decisions are made, external stakeholders should be informed of your organisation goals and mode of operation to ensure business continuity and also to allow them in making necessary arrangements to service you or vice versa.
Whether you like it or not, you have to accept the fact that your workforce is not going to report to work at your workplace. Praying that the COVID-19 will just go away and everything will resume back to normal the next day is not going to do any good. The Department of Labour in Malaysia has given guidelines on issues related to forced unpaid leave.
If your payroll is still going to be running at such times, the real question is whether can you get the best value out of what you will be paying, or are you literally going to just close the business and pay for nothing. Can your organisation cope a sudden and drastic transformation? Can you enable your people to work remotely? Are there actually tasks that can be performed remotely? This can be proven difficult for certain business, such as manufacturing, plantation, and work that are heavily administrative in nature.
For established tech-savvy firms, there should not be any issue. However, most businesses in Malaysia are small medium enterprise and operating in a traditional manner. This includes ourselves, where our culture and systems are not meant for a remote working environment. However, upon implementation of our disaster management plan, we have successfully transformed the whole office including our administrative functions to be digitalised in a day!
You may want to gauge the workload level in the upcoming period before deciding on the feasibility to work remotely. By generally classifying your tasks into two groups: tasks that can be performed without being physically presence in office, and tasks that cannot, you can have a clearer picture to help in your decision making.
In fact, get your line managers to conduct a brainstorm session. A good line manager and team will actually help you to convert most of the tasks that cannot be performed without being physically presence in office into something that can be performed remotely! If you think positively, the situation may not be so bad after all. Take this as a good opportunity to do some business process improvements.
If you require professional business process improvement advisory services, you may reach out to us here.
5. IT Facilities and Support
We are moving into 2020 now and internet is no longer a luxury but a necessity. However, there are still plenty of people with limited internet access in Malaysia. On top of just providing your workforce with a laptop, you may want to know whether they have the necessary facilities at home such as printers and internet access.
In addition, do you have access to the necessary software and server? What about controls over IT and data security? Is your IT risk monitoring mechanism in place? Is your digital work environment safe and properly safeguarded? If you are only starting to find out about all these now, perhaps it is about time to do an IT audit.
6. Establish Clear Communication System
Communication is the essence of life, and also business. Consider to establish an official communication system to facilitate your business needs and keep your team in contact with each other. By having one, you can expect your workforce to be responsive, reachable and attentive during your standard business hour. You should also set up a digital office which can facilitate meetings over conference calls.
There are plenty of software available such as WhatsApp, Skype for Business, Slack, which most modern businesses already have one. Unfortunately for us, we do not have one in place prior to the lockdown and WhatsApp are lacking and interference to personal matters. We only set up one a day ago. Blissfully, everyone is adapting well!
By just telling people to work from home is not going to work. A remote working culture does not mean that it is completely not controlled or monitored, and not suitable for everyone. Such culture does not nurture overnight. A person has to be highly self-motivated, self-disciplined and objective focused, so you should never expect this from everyone for granted.
It is recommended to establish a proper remote work policy that spells out the expectation, roles, duties and responsibilities of each party to reduce distrust and misunderstanding. By doing so, it gives you a comfort that a proper monitoring and reporting system is in place and everyone appears to be productive. On top of that, it actually gives clear guidance on what to do and what not to do while working remotely, such as not to work in a public area due to confidentiality issues.
Our team has worked hand-in-hand to brainstorm and develop an effective policy within such a short time frame due to our core competency and experience in consultancy. Should you require our professional service to develop an SOPP, you may get into contact with us here.
8. Proper Reporting and Administrative System
Employees are to be given trust and delegated with responsibilities to work remotely, but that should not be at the expense of reporting system. Effective reporting and monitoring system are essential to ensure the success of a remote work environment. China and United States has plenty of applications, software and business solutions in this regard as such culture has shown increasing in demand.
A good reporting system should ensure there are proper chain of communication, able to keep track of necessary information, as well as bring your administrative and human resources function into a digitalised world. There are many people who are too familiarised with their existing way of working and assumes that work that are highly administrative in nature cannot be digitalised or performed remotely, but in fact it is not. You just need to think out of the box, and you will realise that about 85% of work performed in an office environment, can be performed in anywhere else.
9. Work Handover Arrangement
During this high health risk period, logistic arrangements are essential. You may consider to encourage work deliverables in softcopy. However, there are still certain tangible work that is not feasible to do so. By establishing a systematic work handover procedure, this will ensure that deadlines can be met and organisation is function efficiently. Area of focus may include contact point, exchange point, physical document delivery, health safety and security issues.
As the Movement Control Order mandates private organisation's office to be closed for business, it does not state that it should be inaccessible. Hence, often of time that office is used as a contact and/or exchange point. However, the intention of going to the office is not for the purpose of working with each other. And it is also worth to take note that additional workplace health and safety precautionary measures and guidance should be in place during this extraordinary period.
10. Safety and Security Measures and Guidelines
Last but not least, as a responsible employer, it is utmost importance to have additional workplace health and safety, security measures and guidelines provided to your workforce in line with the initiative against the spreading and infection COVID-19. This is to protect yourself and your workers from being exposed to unnecessary risks, especially when they are coming into contact with another person due to your business needs, or returning to office.
Of course, during this period of time, cash liquidity and solvency issue remains at top priority. It is crucial to all businesses in undertaking cost cutting measures to secure your survivability and ability to pay your payroll and other contractual obligations over the recession. So, if all else is not feasible due to inherent reasons, you may implement forced unpaid leave accordingly to the Ministerial Guidelines as a last resort. In addition, the government also provides allowance of RM600 per month for employees earning less than RM4,000 monthly who were issued with a forced unpaid leave.
If you are feeling humane, you may offer some special allowances to incentivise your workforce for the effort and commitment on certain special arrangements to be made. Some other incentives include check-up for COVID-19 diagnosis and upfront salary payment to help people with stocking up some grocery supplies.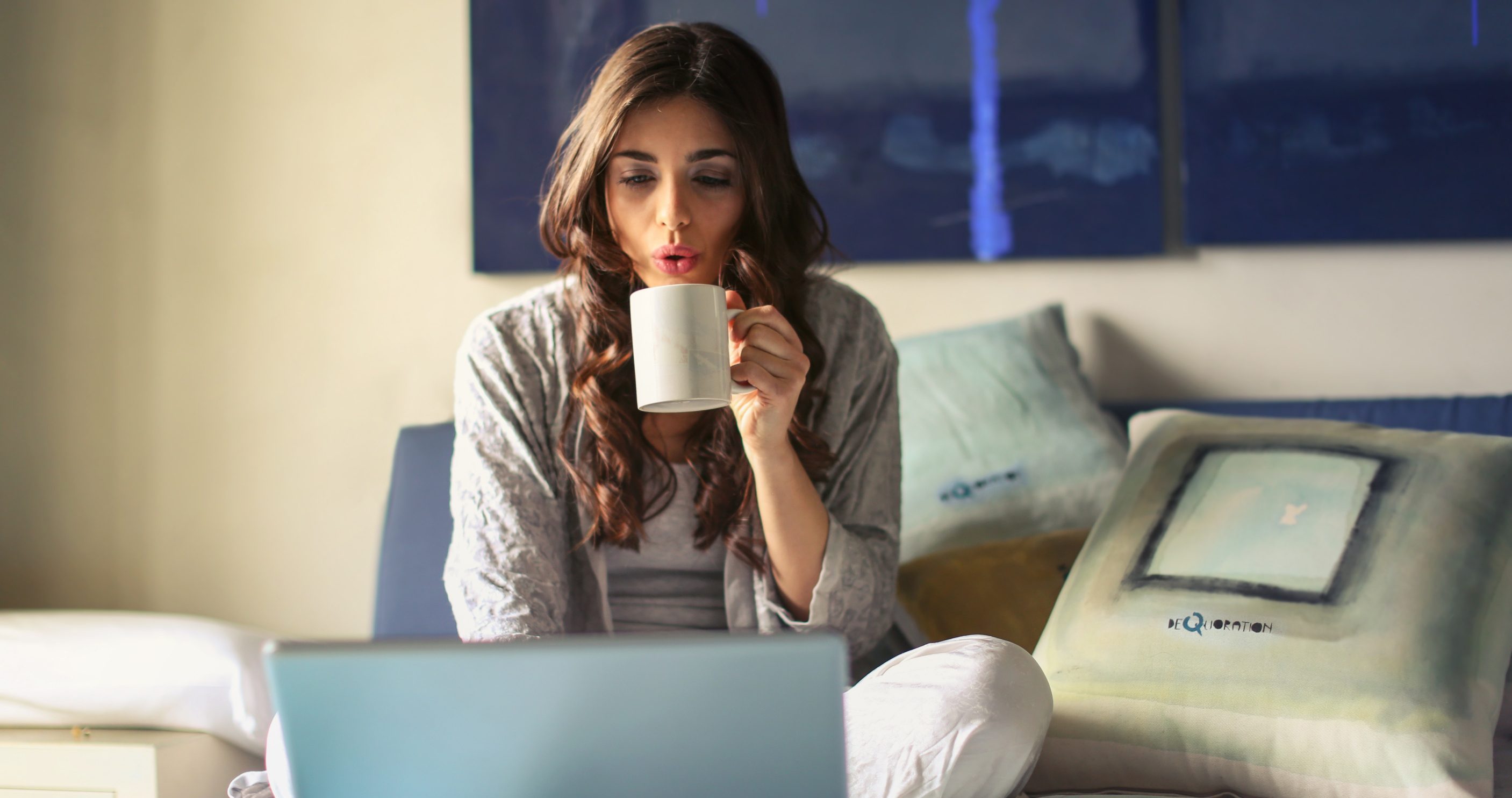 Extraordinary situation requires extraordinary measures. At times like this, you should take note of any non-cooperative employees, and these remarks will probably tell you who are the black sheep in your organisation and how far could these people take you to meet your organisational goals.
Consider to have a post-implementation review to look at what went well and what not after the lockdown period. View this situation positively, it may be a good opportunity to test run your business in a completely new environment and what are the crucial elements to ensure continual business improvement, success in transformational and change management, or what are the necessary room for improvement.
We hope that the above information and our sharing of experience is helpful to you in handling this crisis, and all the best in your business success!
If you require any crisis management solution consultancy and advisory, or wish to find out more about other services that we provide, please contact us.
Keep calm and happy working from home! Cheers!